Wish Upon a Jackpot Slot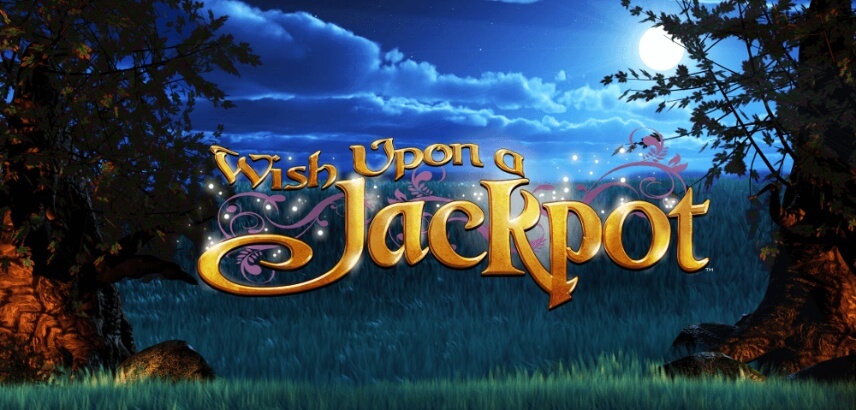 Wish Upon a Jackpot Slots Review
Game Features
Min bet €0.2
Max bet €100
Paylines: 20
Reels: 5
Special Features
Bonus
Free spins
Gamble
Respin
Win multiplier
If you ever wanted to play a fairytales-themed slot machine, then Wish Upon a Jackpot is the slots game for you. With charming reel symbols, fantastical special effects, and designs, the Wish Upon a Jackpot slot game is every bit as focused in its gameplay as it is in its theme and design.
Between frog princes hopping, glass slippers gliding, and magical fairy dust floating through the air at all times, Wish Upon a Jackpot from Blue Print Gaming certainly has all the right elements for creating a "magical" gaming experience. Read through this Wish Upon a Jackpot review to find out!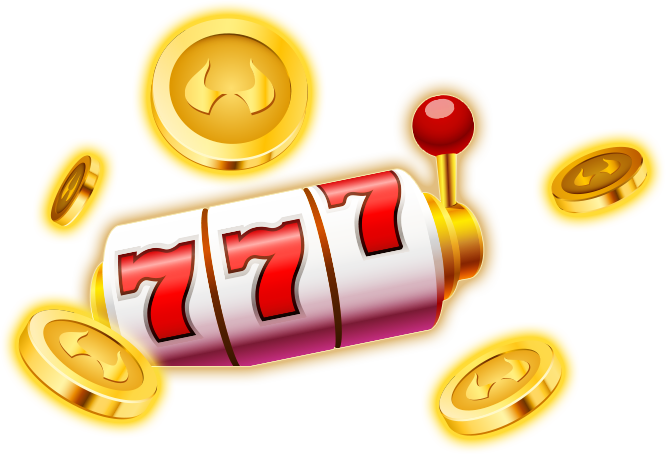 A Closer Look at Wish Upon a Jackpot Slots
If the fairytale slots theme is your favorite one, than you will fall in love with the Wish Upon a Jackpot game instantly. The entire theme is perfectly designed and the music is filled with levity and cheer. And the reel symbols all have a fanciful twinkle.
Wish Upon a Jackpot is played against a picturesque fairytale setting with glowing woodland elements, a sparkling river, and of course, a fairy godmother watching over the entire thing. We'll discuss the bonus elements in just a jiffy, but suffice it to say that they complement the entire magical theme for a truly fun slots experience.
How to Play Wish Upon a Jackpot Slots
Ready to play Wish Upon a Jackpot slots? It's as easy as pie! Well, almost as easy at any rate. Here's how to do it:
- Go straight to the PlayToro casino website and log into your account
- Search for the Wish Upon a Jackpot slot game
- Set your bet amount by clicking on the up and down arrows to the left of the screen
- Then click the spin button to start the action
- You'll need to collect three or more of the same symbols on a payline in order to create a winning combination
You'll be pleased as punch to hear that you can play the Wish Upon a Jackpot casino game from your mobile device at the PlayToro online casino.
[] See More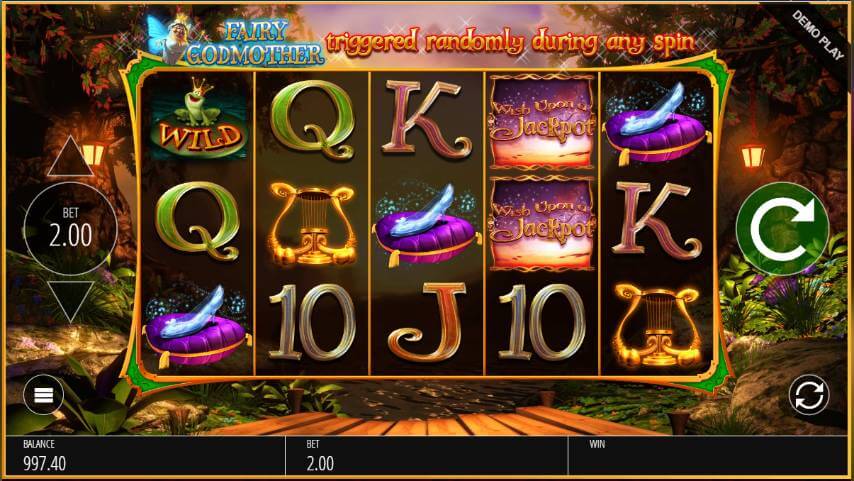 Wish Upon a Jackpot Special Features
If you thought the standard gameplay on Wish Upon a Jackpot slots was fun, just wait till you hear about the specialty rounds. Wish Upon a Jackpot has five, count 'em, FIVE bonus rounds that can be randomly triggered during any regular spin.
Note: There are a lot of illegitimate Wish Upon a Jackpot casinos that will try to give you some sneak cheats or Wish Upon a Jackpot tips for bigger wins. This is a scam and a hoax. Like all slots machines, Wish Upon a Jackpot slots is a game of chance. So don't get fooled into thinking you can outsmart the machines.
- Gingerbread Wild Reels: Fills an entire reel with wild symbols
- Puss in Wilds: Spreads wild symbols throughout an entire area on the reels
- Pinocchio Wilds: Delivers a Pinocchio wild symbol to reel positions at random
- Storybook Bonus: When this appears, you're guaranteed one of the Fairy Tale bonus features
- Fairy Win Spin: Guarantees a big win
The Fairy Tale bonus features are triggered by the storybook, and there are four of these as well:
- Three little pigs free spins
- Rapunzel free spins
- Jack and the Beanstalk
- Rumplestiltskin's deal maker
Each of these bonus rounds comes with its own unique gimmick as well. For example, the three little pigs waltz across the screen, turning random reel symbols into wilds after each free spin. There's even a fairy godmother bonus feature.
The Wish Upon a Jackpot slots game also has wild and scatter symbols. The frog prince is the wild card, and the Wish Upon a Jackpot game logo is the scatter symbol.

[] See More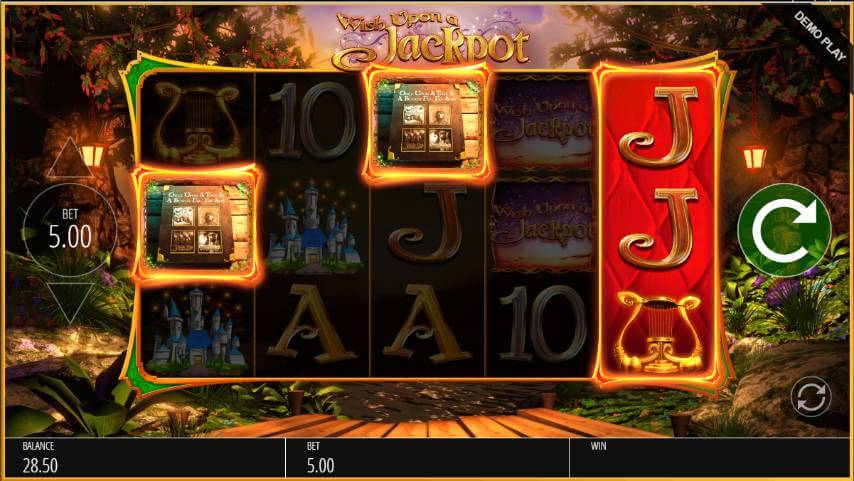 Time to Play Wish Upon a Jackpot at PlayToro Casino!
The Wish Upon a Jackpot slots is as delightful a game as you'll find anywhere. PlayToro gamers will appreciate the fanciful reel symbols, pleasant musical accompaniment, and most of all, bonus features that are plentiful in this game. Love the Wish Upon a Jackpot theme? Then you simply should try the Wish Upon a Jackpot Megaways, Teatime Treasures, or Pied Piper slots from the PlayToro gaming library as well.
To sum up this Wish Upon a Jackpot slot review, gamers of all levels and personalities will enjoy this fairytale theme slot game. So visit your PlayToro casino account today, and let the magic begin!