Rainbow Riches Slots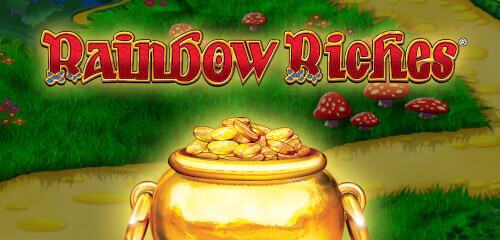 Rainbow Riches Slots Overview
Game Features
Min bet €0.01
Max bet €100
Paylines: 20
Reels: 5
Rainbow Riches is a PlayToro favourite and for all the right reasons. The 8-game series from Barcrest is loaded up with exciting bonus features, entertaining themes, and a grinning leprechaun who you'll love to hate, hate to love, or get lost somewhere between a snog and a slap.
There's even a Rainbow Riches free play demo version for gamers who don't want to make any commitments or don't have a spare quid handy at the time. Think you'll appreciate the Celtic charm of these slot reels? Then check out our Rainbow Riches game review to learn more!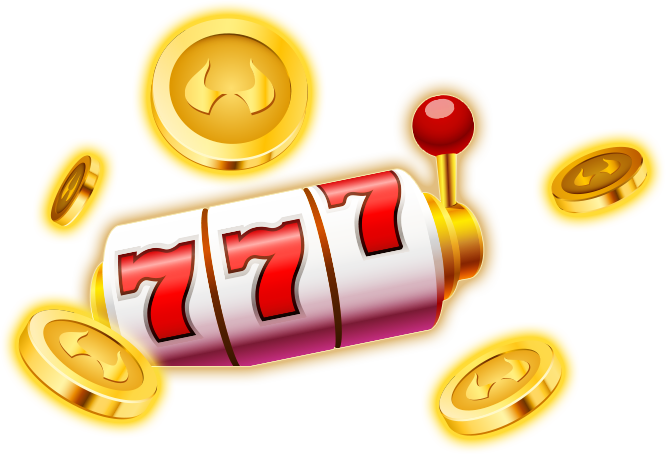 A Closer Look at Rainbow Riches Slots
For those who haven't already fallen in love with this excellent sequence of slot machines at Play Toro, Rainbow Riches is the original of the pack. Once you get into the theme, there are other titles you'll likely enjoy, including Rainbow Riches Retro, Rainbow Riches Pots of Gold, and Slingo Rainbow Riches. Test them all out to see which flavour you like the best.
Regardless of which game you play, the Rainbow Riches franchise always has its trademark leprechaun with pointed ears, bright green top hat, and devilish smile. This version is played against a glowing rainbow and bright purple backdrop. The reels are framed with the Celtic-style knots, and all reel symbols are done up with gilded tones.
Best of all is the lively soundtrack with Irish instruments cheerily playing in the background the entire time. Rainbow Riches also has some cute animations if you are able to trigger a win. As with many of the best games on PlayToro, you can play Rainbow Riches free or as a real money game.
[] See More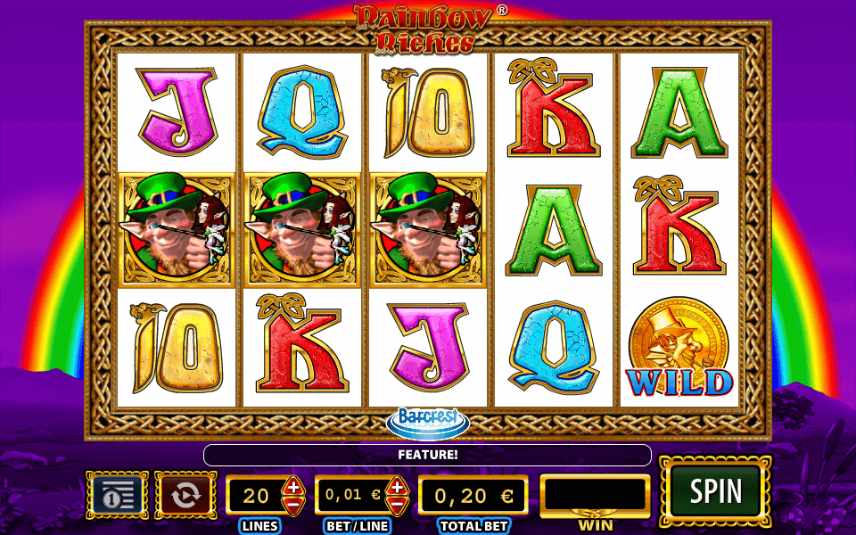 How to Play Rainbow Riches Slots
Now for the real fun. Let's talk about how to play the Rainbow Riches slots game. You have the option to play for real money or to opt for the Rainbow Riches free play. Either one will offer continuous fun and entertainment. Of course, the Rainbow Riches free play will not award any real money, but it's an excellent option if you want to try it out before playing for real money!
Rainbow Riches gameplay is easy to learn even if you are just a beginning punter. Here's how it works:
- Go to PlayToro. If you don't have an account, sign up already to cash in on great benefits like VIP rewards, bonuses, and other fun perks!
- Search for the Rainbow Riches game and click on the play button (play now or play for free)
- Set up your wager amount and press the spin button
- The reels will whirl into motion, enjoy the spin!
- Win the game by matching up three or more of the same symbol on an active payline
Rainbow Riches Special Features
One of the most endearing aspects of the Rainbow Riches game is that it is jam-packed with special features, three to be exact. Take a look:
Road to Riches
This bonus feature is triggered when you get three or more leprechaun symbols. When this happens, the laughing folklore favourite will dance along the golden path and hand out massive multipliers. The largest one can give you up to 500 times the stake if you're lucky enough to win it.
Wishing Well
As you might've guessed, the Wishing Well bonus feature gets triggered by three or more wishing well symbols. If you manage to make this happen, you'll be brought to the bonus screen. Here you'll stare at the various piles before you, and select your prize to reveal what you've won.
Pot o' Gold
The last and most exciting bonus feature, the pot o' gold round presents a screen of golden pots. When the spinner comes to rest, you will be awarded the value of the prize it lands on.
If you're playing the Rainbow Riches free play version on PlayToro, you can't earn any of this cash. But it is still fun to see the golden coins bouncing around the screen! Bonus features don't happen all the time when you play Rainbow Riches.
Rainbow Riches RTP is 95%. RTP stands for Return To Player. The RTP percentage is a measure of the percentage of stakes a game returns to players (generally over a minimum of one million plays) and is a generally accepted guide to how a game will perform.
[] See More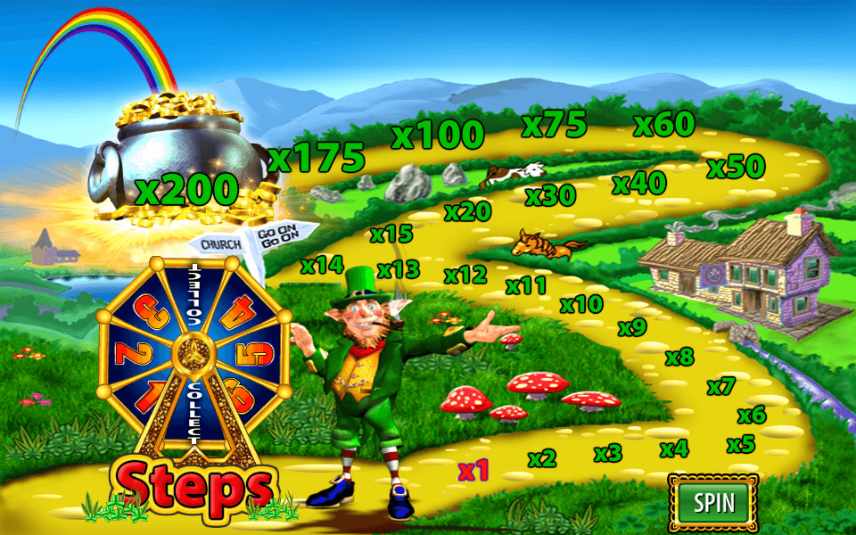 Time to Play Rainbow Riches at Play Toro Casino
Our Rainbow Riches review has come to an end. With this top-notch slots machine, you'll have plenty to keep you busy. So head over to PlayToro casino, and enjoy the Rainbow Riches free play or real money versions right now!
PlayToro's got thousands of games from the top 35 gaming providers. So what's it going to be today?