Fluffy Favourites Slots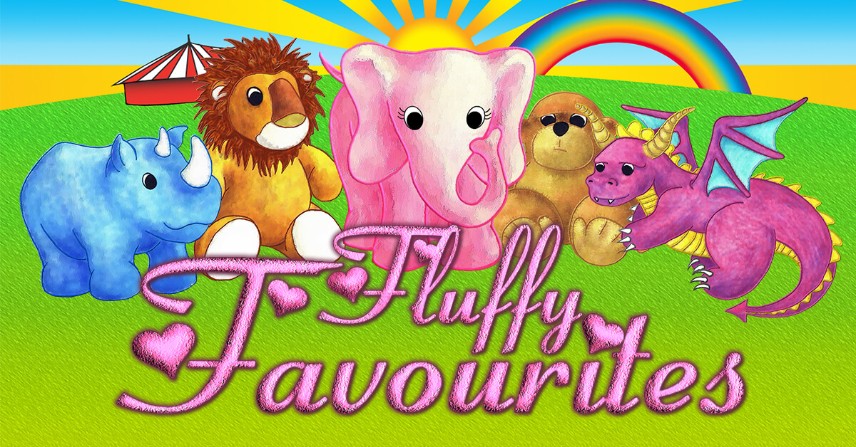 Fluffy Favourites Slots Overview
Game Features
Min bet €0.01
Max bet €50
Paylines: 25
Reels: 5
What do you think of when we say cotton candy, popcorn, and games? The fair, of course, unless you're a slots fan. In which case, those words will automatically conjure up images of the Fluffy Favourites slots game! Fluffy Favourites, or just Fluffy slots to its friends, is a fun and fanciful game loaded up with all the delightful elements that may have filled your childhood summer holidays. Furry animal friends and bright sunshine make up all the right elements for a fun day at the fair.
Head straight for PlayToro online casino, one of the premiere Fluffy Favourites slot sites, and go back to a simpler time when all you had to worry about was spilt milk and lost teddies!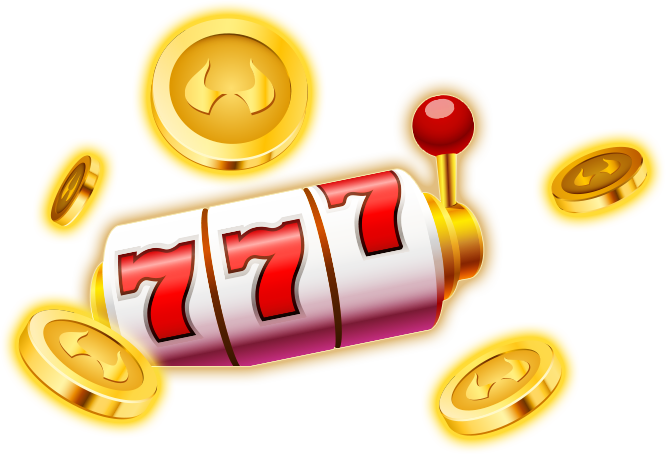 A Closer Look at Fluffy Favourites Slots
PlayToro gets it. There's just something wonderfully soothing about the elements of the Fluffy Favourites slots machine. The backdrop of these fluffy slots is an expansive green grassy field. At the top of the screen, you'll find a bright sun shining out, a big band tent to host the fair, and a colourful rainbow for good measure.
The sound effects of the Fluffy Favourites game are kept to a minimum, a few buzzes and beeps if you manage to create a winning combo. Otherwise, the Fluffy slots game is truly simplicity at its best.
Fluffy Favourites comes from Eyecon, one of the most popular digital games providers in the industry. It's got a fantastic selection of first-rate titles regardless. If you enjoy the Fluffy slots, then you should check out other top-sellers from Eyecon, including Fluffy Favourites Fairground and Stampede.
[] See More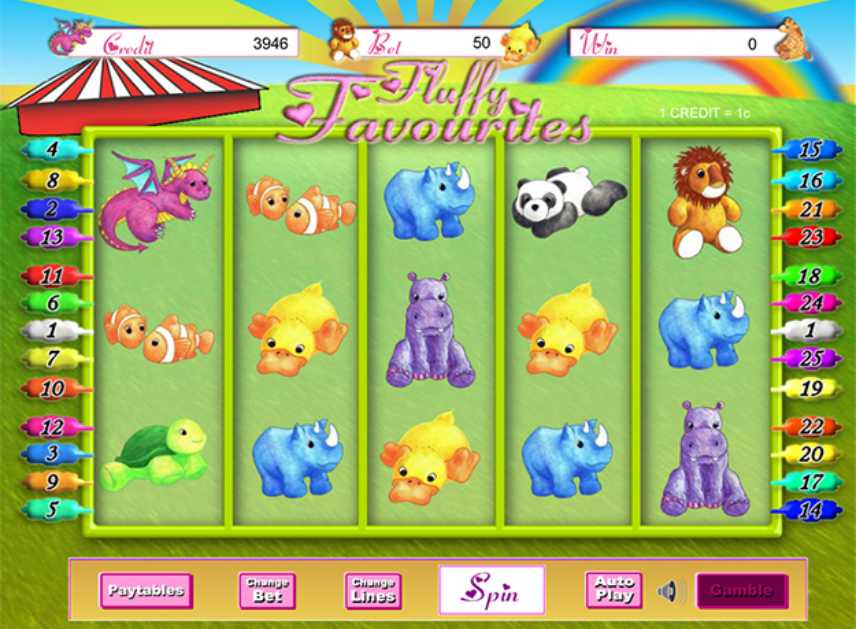 How to Play Fluffy Favourites Slots
Wondering how to play Fluffy Favourites on PlayToro online casino? It's as simple as the design elements. Here's how to manage it:
- Sign up for a PlayToro casino account. You can get bonus rewards and a hefty Welcome Bonus and exciting promotions as well.
- Add funds to your account by visiting the banking section of your private account, choosing a payment method, and selecting an amount to deposit. All transactions are incredibly secure, so no worries there!
- Select the Fluffy slots game from the game library
- Place your wager by clicking on the stack of coins button
- Also, select the number of paylines to activate by clicking on this same button
- Press the spin button to get the party started!
To play Fluffy Favourites on your mobile device, simply visit PlayToro mobile casino, load up the Fluffy slots game, and enjoy this amusing slots machine on the go.
Fluffy Favourites Game Special Features
Fluffy slots is filled with soft toys and teddies of every variety, including cuddly pandas, lions, turtles, and ducks. These adorable characters will keep you amused through every spin. The pink stuffed elephant is the special scatter symbol for the Fluffy Favourites slots game. If you manage to get three or more of these, you'll win free games according to the amounts below:
- 3 scatters=15 Fluffy Favourites free spins
- 4 scatters=20 Fluffy Favourites free spins
- 5 scatters=25 Fluffy Favourites free spins
Additionally, Fluffy Favourites has a claw scatter symbol. Not a scary claw, don't fret! This is the mechanical hand that you find in one of those test-your-luck machines. You control a mechanical arm and attempt to grab a toy or other prize from within the box. When three or more claw symbols appear on the screen, you'll trigger the Toybox Pick bonus round.
The Toybox Pick bonus round awards you with randomly-chosen prizes of up to 100x the total wager. You click on a prize on the screen and are awarded the prize amount hidden beneath it. You get one pick for each scatter symbol in the winning combination (i.e., three scatters will award you with three picks, four with four, etc.).
Some Fluffy Favourites casino sites also have the Gamble Feature. PlayToro casino is one of them, and it means you have the chance to double up on your earnings if you guess the right colour of the playing card that is hidden on the screen. It's just one more piece of fun tossed into the Fluffy Favourites mix!
[] See More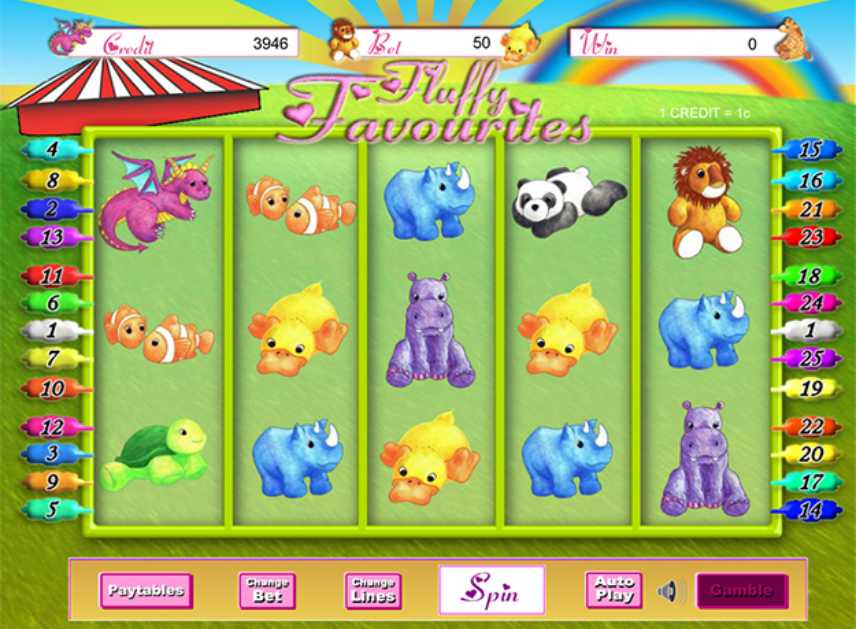 Time to Play Fluffy Favourites Game at PlayToro
Fluffy Favourites is a light-hearted slots game perfect for an easygoing evening of fun. PlayToro is happy to be one of the most popular online casinos offering Fluffy Favourites. So what are you waiting for? Take a trip down memory lane with this adorable slots variety game today!