Bonanza Slot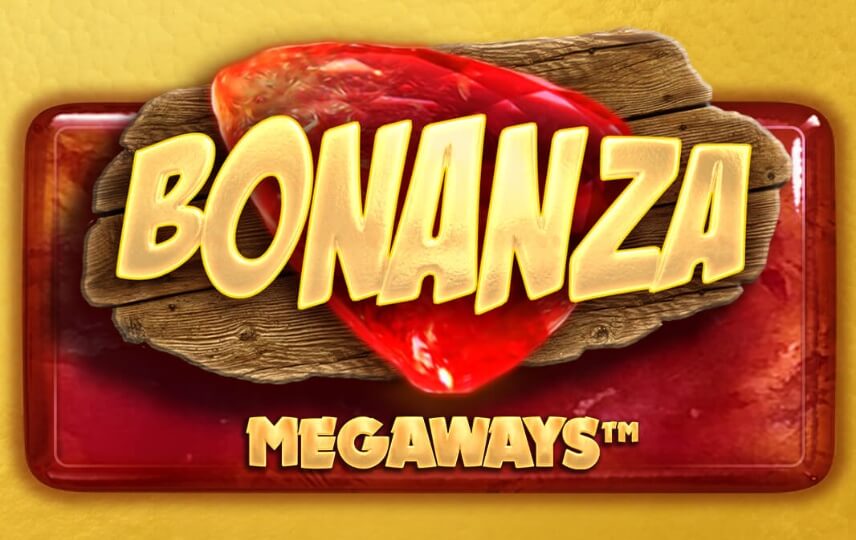 Bonanza Slots Overview
Game Features
Min bet €0.2
Max bet €20
Paylines: 117649
Reels: 6
Bonanza Megaways is a lively adventure of a little mining expedition designed by Big Time Gaming for fun and levity. The reel symbols are filled with all the treasures these gold-diggers are seeking to find. The twangy banjo music, exploding rocks, and mining carts that come whizzing by the top of the reels all contribute to this wonderfully-entertaining Bonanza game. In short, it's hard not to have a blast when you play Bonanza slots at the PlayToro online casino! Test your hand with the Bonanza slot free play demo, or go for the real money version and see how you fare!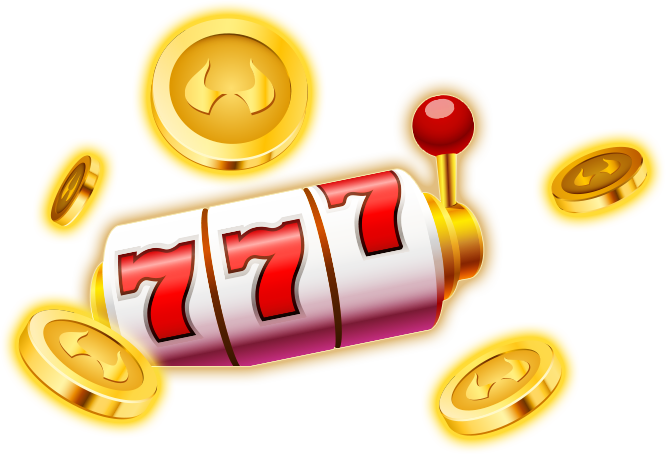 A Closer Look at Bonanza Slots
Bonanza Megaways has a quaint design, charming you even before you begin. The board is carved out of a mountainside, with rocky texture to the reels and lush greenery cropping up now and again. There's even the miner's cabin with a friendly light glowing from within.
What you might notice when you start to play Bonanza slots is that there are no characters. The only reel symbols are the royal card suits (well, Ace from nine to be exact) and four glistening gems in green, blue, red, and purple. There are some special symbols that do some wild things too, but there are no people or animals, making the Bonanza slots game something truly unique.
While the intermittent sounds are somewhat ominous and foreboding, the reel spins are accompanied by upbeat music that you might find miners dancing to around a campfire.
You'll be happy to hear that PlayToro is one of the popular Bonanza slot sites that features the exciting Megaways feature. What's more, you can access the Bonanza free play slot version from your PlayToro casino account as well.
How to Play Bonanza Slots
You'll play Bonanza slots just like you would play other machines, except you won't select the number of paylines to activate. The Bonanza Megaways takes care of that for you. Otherwise, everything is the same. You set your wager amount, press spin, and watch the riveting reels jump into action. You can opt for the Bonanza free play version or choose real money wagers. Either way, you're bound to have a grand old time!
[] See More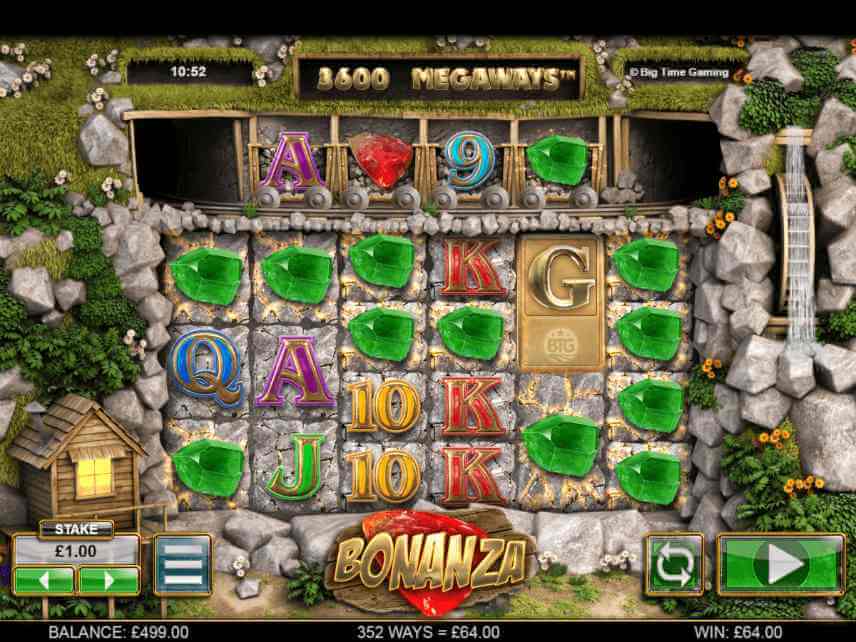 Bonanza Slots Special Features
Bonanza Megaways slot machine has a lot of exciting features that will bring a smile to your face. First, there's the Bonanza Megaways itself. This feature is popular among gamers because it provides you with 117649 possible ways to win. This doesn't guarantee a winning spin, but it certainly creates a more favourable layout. When you play Bonanza slots, the Megaways feature randomly chooses a number of paylines to activate. At any given spin, you can have several hundred or even up to 117649 paylines activated. That's a proper good amount of paylines to play with!
Next up are the speciality symbols. These include the dynamite wild symbol, the gold bars scatter symbol and shining gems.
During the Bonanza Megaways slot spins, carts carrying these special symbols will appear on the reels. When they do, the carts will randomly drop these special characters onto the reels for the possibility of triggering bigger wins and the Bonanza slot bonus round. Create a winning combination, and the reel symbols will explode and fall away to be replaced by other symbols for more winning possibilities.
Get four or more scatter symbols to trigger the free spins Bonanza slot bonus round. This will activate 12 free spins. There is also a special scatter symbol, a gold bar with a +5 etched on it.
This will add five more free spins to your count if you're lucky enough to find it. To top it all off, there is a win multiplier that multiplies your wins. This number increases every time a winning combination is created, and best of all, there's no limit to the number of multipliers you can get.
[] See More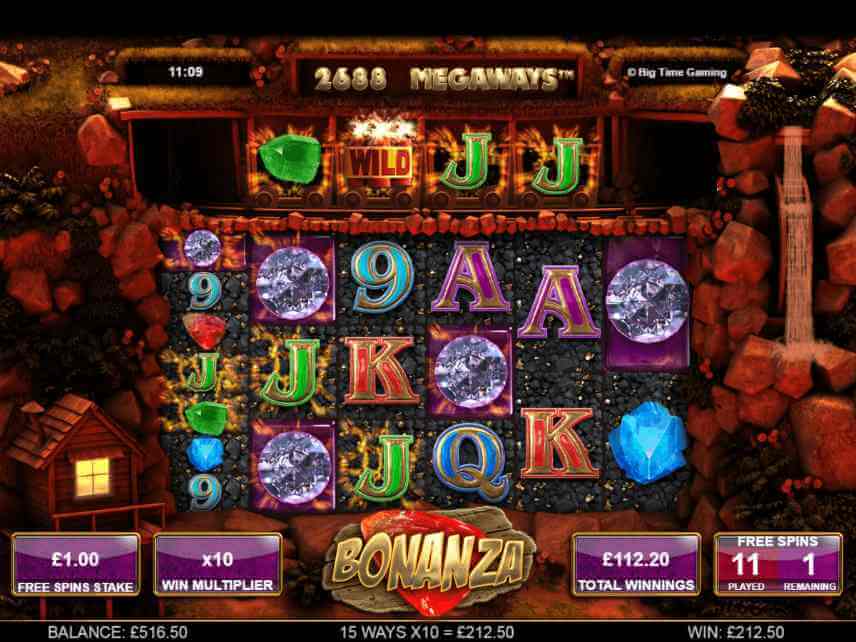 Time to Play Bonanza Slots at PlayToro Online Casino
The Bonanza slot online game is a frenzied and boisterous machine you are sure to enjoy. The theme is friendly, and the music is upbeat. So what's not to love? The Bonanza Megaways feature ensures that spins are fast and furious, and the demo version allows anyone to play Bonanza free of charge.
Ready to play Bonanza slots? Then log into your PlayToro casino account, and get your taste of authentic mining with a fun twist. Or come over to the Play Toro online casino gaming lobby, and see if you'd prefer some other Big Time Gaming classics like Monopoly Megaways, Queen of Riches, or Book of Gods. Whether you are looking for fast-paced excitement, or prefer a more laid-back variety, PlayToro has the online casino gaming selection to suit your mood.